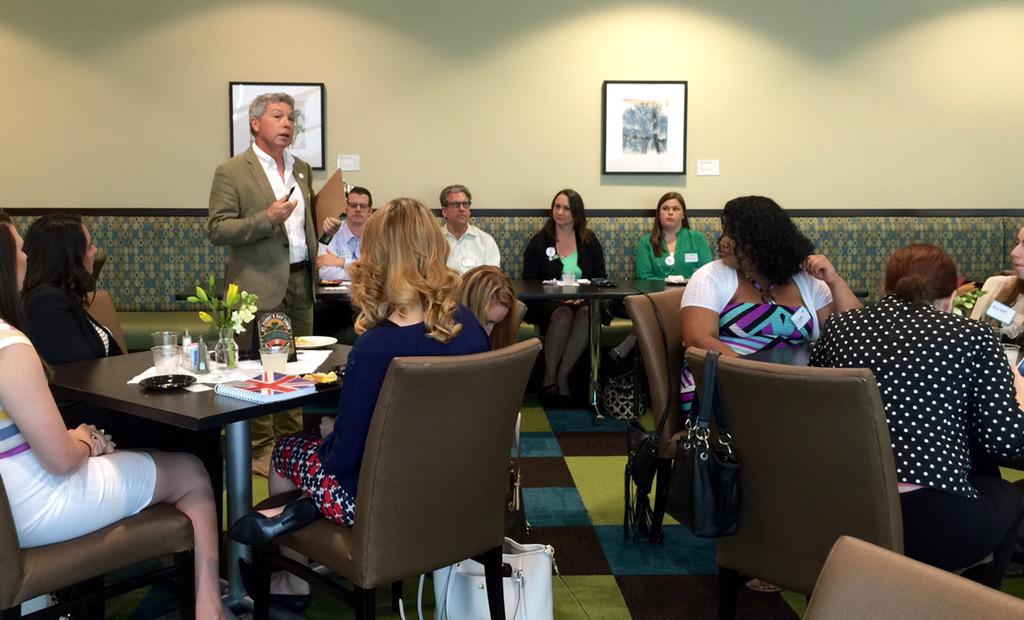 Networking cards and curious USF PRSSA members filled MSC's On Top of the Palms as the Panel at the Palms professional mixer went underway March 25. Students listened carefully as a six-person panel of PRSA Tampa Bay members shared their insights to the PR world.
The diverse panel included PR specialists from many facets of the industry: Leah Saunders from Hillsborough County, Kim Polacek from Moffitt Cancer Center, Dina Gregory from Publix, Kyle Parks from B2 Communications, Bobby Eagle from Syniverse, and Jennifer Medeiros from Girl Scouts.
Although all come from different backgrounds, they had similar advice to share about how to succeed in the industry and why they love the job.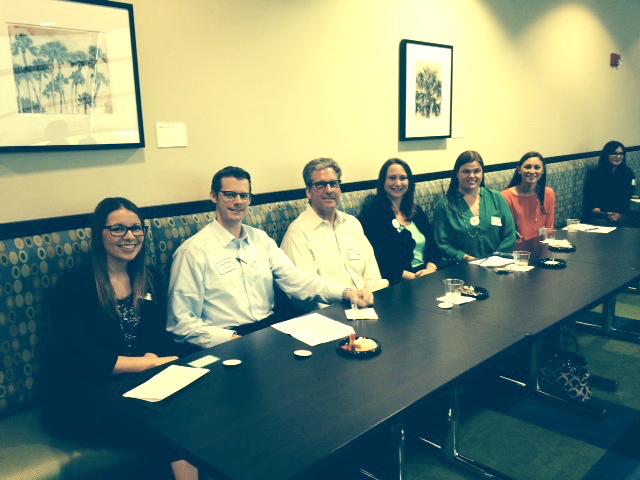 "One of the best things about this profession is the ability to solve problems," said Eagle. "One of the things you have to do is keep an open mind and be willing to take on anything."
Eagle, along with the other panelists, answered many student questions through USF PRSSA advisor Kevin Hawley, who mediated the hour-long questionnaire.
To USF PRSSA member Michael Mezich, some of the best advice he heard was on resumes and interviewing.
"It just got me thinking about what I need to do to start gaining experience and getting my foot in the door of PR," said Mezich.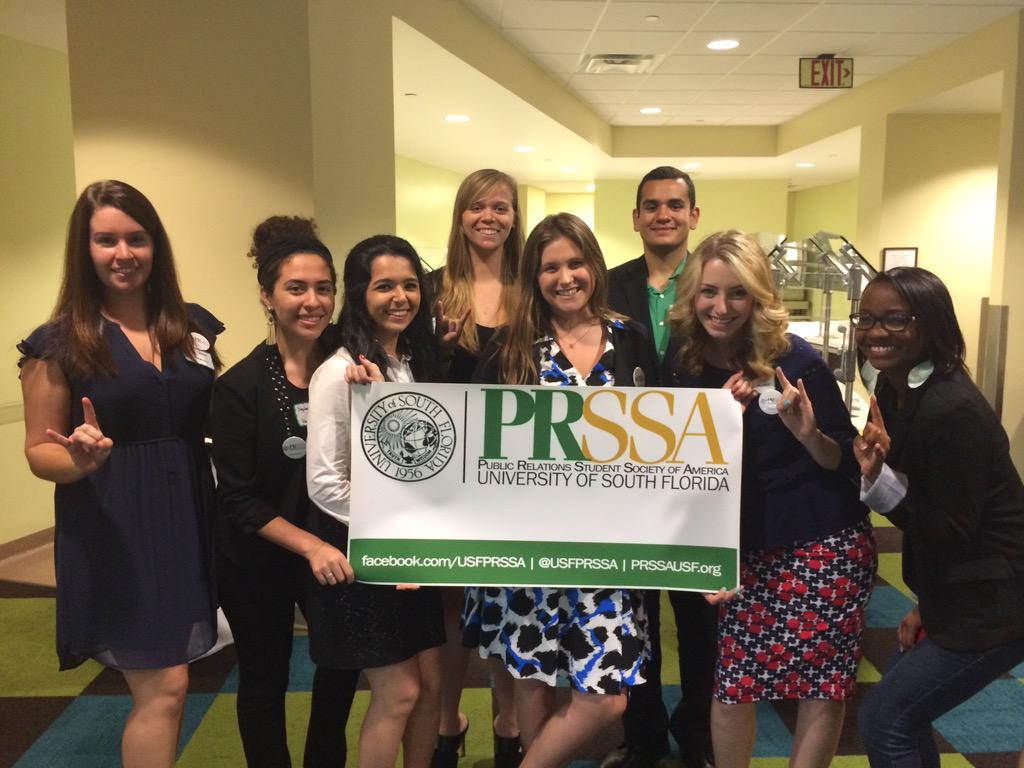 Medeiros stressed that when getting that experience, it is key to work on being multifaceted.
"I like that aspect of [PR], it keeps me on my toes," said Medeiros.
After the questionnaire, students approached the panelists individually to swap information and learn more about the industry based on the area that was of most interest to each student.
As for Parks, USF PRSSA students have the possibility to impact the world and make a difference in PR.
"The people who can think about how to make a true difference, that's what's exciting about [PR] and having people who can think that way is really key."
Check out our photo gallery!
Panel at the Palms was a part of Land the Internship, USF PRSSA's semester-long series that focuses on giving members the skills they need to succeed in their job search. The fifth and final series event is called Internship Fair. Open to all students, the fair takes place on April 15 (11 am – 2pm) and focuses on mass communications internships. We'll see you there!
Special thanks to our  panelists:
Leah Saunders- PR Marketing Manager at Hillsborough County
Kim Polacek- Media Relations Coordinator at Moffitt Cancer Center
Dina Gregory- Corporate communications strategist at Publix
Kyle Parks- Principal at B2 Communications
Bobby Eagle- Senior Public Relations Manager at Syniverse
Jennifer Medeiros- Retail Operations Manager at Girl Scouts